Subscribe to the GOGI channel

Humans of GOGI: Coach Carlson
Humans of GOGI: Coach Jacob
Private video
Humans of GOGI: Coach Johnny
HUMANS OF GOGI: G-Rep Ernie
HUMANS OF GOGI: Coach Ernesto

Coach Taylor Interview – ChezubaTalks
These tools transcend religion and gender and every perceivable barrier to change.
Coach Taylor Interview – Emma Lugo & Prison Pipeline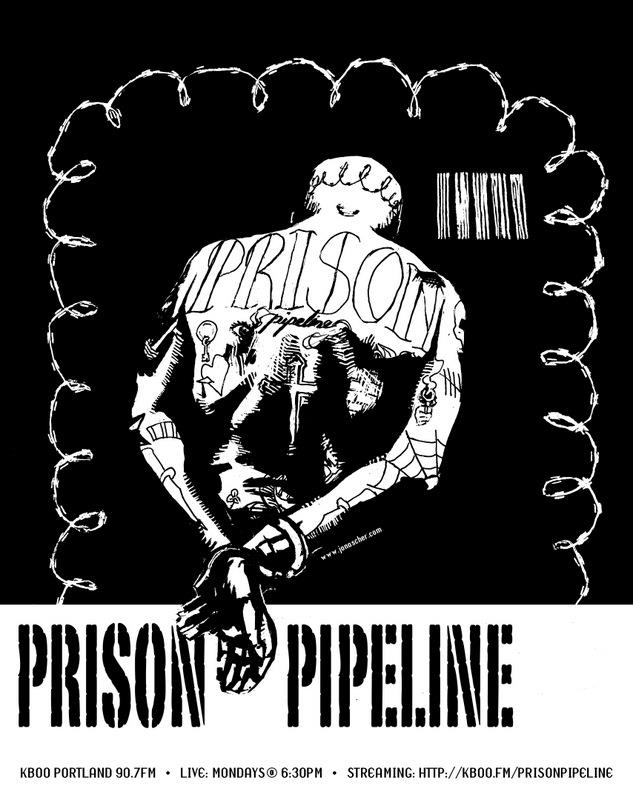 Coach Taylor was interviewed by Emma Lugo of Prison Pipeline. They talked about how GOGI has become a cultural movement for prisoners and its rapid growth.
https://kboo.fm/media/55442-emma-lugo-interviews-mara-taylor
"Change is possible" – An interview with PIO Martin
GOGI sat down with PIO Martin at Pleasant Valley State Prison and asked him to share his expertise. This was the final interview of our two day shoot at PVSP where PIO Martin was able to witness GOGI Groups first hand.
We thank PIO Martin and PVSP for their cooperation in filming this interview.
This interview is brought to you for free by GOGI Media.
To learn more, visit GettingOutbyGoingIn.org
info@gettingoutbygoingin.org
P.O. Box 88969
Los Angeles, CA, 90009
Inside CDCR: 25 inmates graduate rehabilitative program at Salinas Valley
November 4th, 2016
25 Inmates Graduate Rehabilitative Program at Salinas Valley
By Lt. Eduardo Mazariegos, AA/Public Information Officer
Salinas Valley State Prison
Videotaping of self-help program at CTF boosts rehabilitation efforts
October 22nd, 2015
Lt. Roland Ramon, AA/Public Information Officer
Correctional Training Facility, Soledad
Download Article
Pepperdine Magazine – Prison Break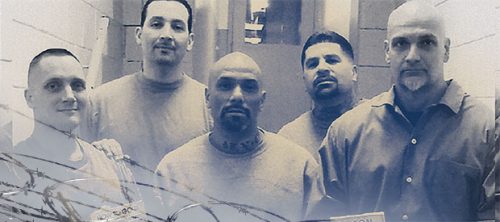 Fall 2014
Sophia Fischer – Pepperdine Magazine
View Article Here: https://www.pepperdine.edu/magazine/2014/12/prison-break/
Click Here for Downloadable PDF
What's GOGI? Utah inmates wanting a better life can tell you
Getting Out by Going In • Hope lies in fellow prisoners' hard-earned wisdom concentrated in 12 decision-making tools.
October 14th, 2013
Brooke Adams – Salt Lake Tribune
"For a decade, Coach Taylor worked with men and women inmates to come up with a "complete life-changing package," the 12 tools of GOGI available in a book, workbook, training and certification guide distributed by her nonprofit organization. Taylor is the first to acknowledge the concepts underlying GOGI aren't new; they parallel proven psychological and behavioral theories, and ideas used in many rehab programs. What sets GOGI apart is its by-prisoners, for-prisoners approach. "Every tool, the name of my company, my title, came from prisoners," says Taylor, who has two master's degrees in psychology. "Every single word printed in the book is the voice of prisoners."
READ complete article https://archive.sltrib.com/story.php?ref=/sltrib/news/56784200-78/gogi-inmates-says-positive.html.csp
The 2012 CalSouthern Difference Award – Coach Taylor

January 25th, 2012
Click here to read the whole article https://www.calsouthern.edu/alumni/calsouthern-difference-award/2012
Click here to download a pdf
Finding Self-Worth in Jail: Getting Out by Going In
August 22nd, 2009
Cheryl Saban Ph.D.
"Getting Out by Going in — GOGI, as the program is known, is permitted andendorsed by the Los Angeles County Sheriff's Department, and administeredby founder and executive director, Coach Mara Leigh Taylor, author ofWomeninPrison-WomenFindingFreedom. Coach Taylor teaches womenhow to GET OUT of old behavior by GOING INside themselves to find asense of personal responsibility, personal accountability, and personalfreedom. The goal is to guide incarcerated women on a new path thatultimately will help them reenter society and stay there – to break the cycle ofcrime, dysfunctional behavior and repeated offenses that lands 80% themback in the penal system time after time."
Click here to read article: https://www.huffingtonpost.com/cheryl-saban/finding-self-worth-in-jai_b_266140.html
Downloadable PDF
GOGI Global Expansion Advisory Board
GOGI Ghana to partner Ayawaso North Private Schools Association
10/31/21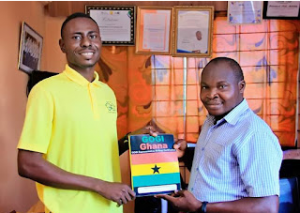 An NGO known as Getting Out by Going In, GOGI, has over the week met the Ayawaso North Private Schools Association, ANPSA, to discuss a possible partnership thereby setting up GOGI kids club in the schools. A delegation from GOGI Ghana led by the project director, Yabaaba Mohammed Dawoud met with Mohammed Hadi Abdallah Badayele,  chairman of ANPSA and headmaster of Al-Banat prep/jhs and handed him a GOGI manual and a book authored by the founder of GOGI Global, Coach Taylor.  The aim of the organization is to empower both teachers and students on GOGI idea and also set up GOGI kids Club in the schools.
Full statement:
Over the week, a delegation from GOGI GHANA led by the project director, Yabaaba Mohammed Dawoud paid a visit to my office to discuss a possible pathernership between GOGI GHANA and Ayawaso North Private Schools Association (ANPSA).
GOGI GHANA is here to empower both teachers and students on GOGI idea and also set up GOGI kids Club in the schools.
The project director presented GOGI manual and a book authored by the founder of GOGI Global, Coach Taylor.
–
NB: Getting Out by Going In (GOGI), is a non- profit organization that empower communities with tools needed to build an extraordinary life.
GOGI Ghana and The GOGI Life Tools
The GOGI G-Rep Certification Training has 4 sessions. These sessions will help you understand your GOGI Life Tools. As a G-Rep, you can share your GOGI Life Tools with others. Sharing your GOGI Life Tools is a simple way to help the world find peace and harmony.
The GOGI Life Tools are simple ways to make the world a better place by helping all mankind become more peaceful, more kind, and more positive. The GOGI Life Tools are positive ways to think, speak, and act. When you use your GOGI Life Tools you will find that your life, and the lives of others around you, becomes more powerful, more productive, and more positive.
There are 4 sets of Tools that are included in the 12 GOGI Life Tools:
Session 1 we will learn: Tools of the Body
BOSS OF MY BRAIN
BELLY BREATHING
FIVE SECOND LIGHTSWITCH
Session 2 we will learn: Tools of Choice
POSITIVE THOUGHTS
POSITIVE WORDS
POSITIVE ACTIONS
Session 3 we will learn: Tools of Moving Forward
CLAIM RESPONSIBILITY
LET GO
FOR-GIVE
Session 4 we will learn: Tools of Creation
WHAT IF
REALITY CHECK
ULTIMATE FREEDOM
• The GOGI G-Rep is someone who believes that all people of the world can find peace and harmony.
• The GOGI G-Rep believes peace and harmony can be created when each individual finds peace an harmony within themselves, and they  begin to share that peace and harmony with others.
• The GOGI G-Rep understands that being of service to others is a way to experience a feeling of peace and harmony in their heart and soul.
• The GOGI G-Rep uses their GOGI Life Tools to set an example of peace and harmony for others.
GOGI Ghana Chapter Launch October, 2021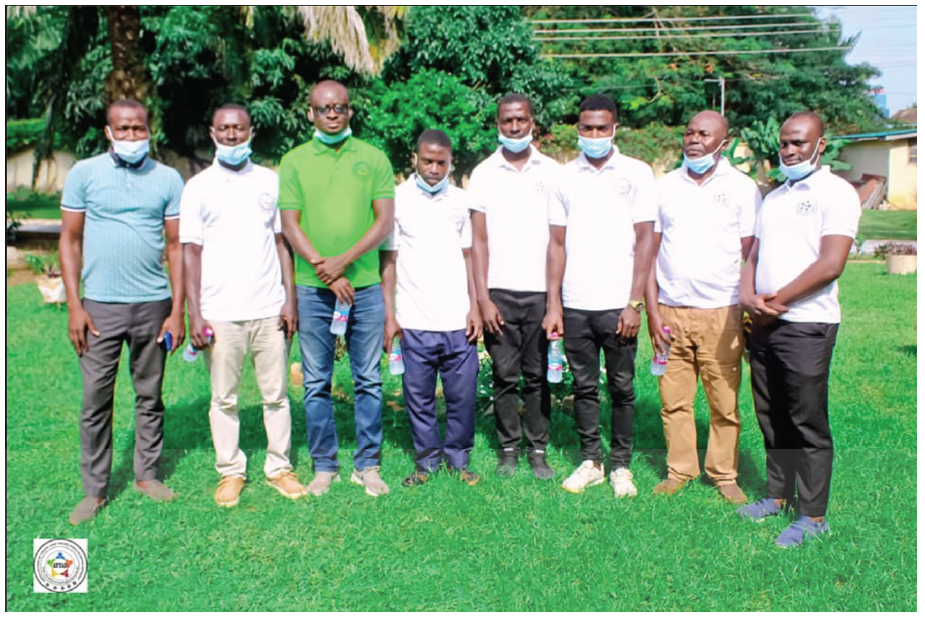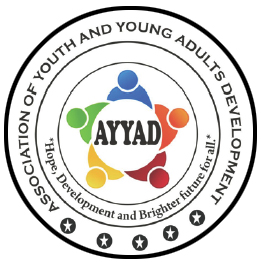 The Association of Youth and Young Adults Development (AYYAD), a charitable organization based in Accra, Ghana, Africa, empowers Ghanaian youth to resolve community challenges standing in the way of unity throughout Ghana. Through educational sponsorship, youth mentorship, and community volunteerism, AYAAD promotes peace, courage, and unity throughout Ghana.
AYAAD has extended an invitation to Getting Out by Going In (GOGI) a USA, California-based, non-profit, to facilitate leadership training to AYAAD participants and stakeholders in the community. AYYAD members certified in the use of the GOGI Life Tools, a set of practical life tools proven to inspire and unite communities.
As a chaplain in the U.S., Imam Ayub Haroun witnessed firsthand the impact GOGI made in his community and was motivated to bring these universal tools to his home country of Ghana. As co-founder of AYYAD, he commissioned the GOGI team to certify 300 AYYAD team and community members as Ambassadors of the GOGI Life Tools. "I've witnessed first-hand the impact that GOGI can have on an entire community," says Haroun, "and can see how they can be used to help promote peace throughout Ghana through community building volunteerism." The GOGI Team of Trainers will be in Ghana for the certification training slated for October, 2021.
For more than 20 years, Getting Out by Going In (GOGI) has brought GOGI Life Tools to individuals across a diverse set of communities, empowering them to create their most optimal life and align on positive community goals. GOGI Life Tools are time-tested decision-making strategies that help individuals make sustained positive cognitive and behavioral changes.
GOGI Africa focuses on the unique needs of the continent of Africa with a focus on the emerging importance that each individual be given the tools they need to create an optimal life.