GOGI is the simplest solution
to the current prison problem.
GOGI courses, GOGI books, GOGI TV, GOGI Groups,
and GOGI Leadership Training.
All designed by prisoners, for prisoners.
GOGI is changing the system, one cell at a time.
What is GOGI?
GOGI is a nonprofit organization that listened to the voices of the 2.3 million U.S. prisoners long enough to identify a simple solution to the current prison problem.
Delivered in a simple program format, prisoners learn the tools for positive decision-making which help them make positive life choices and reinforce good habits.
An alternative culture has emerged inside prisons and jails where GOGI is supported through institutional purchases of program materials.
GOGI has emerged as a leader in prison reform - one cell at a time
The voice of 2.3 million prisoners
How does GOGI work?
GOGI works because it was created BY prisoners FOR prisoners. GOGI teaches evidence-based best practices in corrections education and restorative justice in a language and manner that makes it simple to integrate positive decision-making into the daily life of the prisoner.
This full integration of behavioral training occurs when a GOGI student is given their first GOGI book which includes contributions and testimonials of hundreds of prisoners. Behavioral change is then reinforced at a peer-association level as the GOGI students meet in small study groups to complete the course called the GOGI GROUP CERTIFICATE PROGRAM.
Furthermore, the culture of the prison yard is then improved as emerging prosocial leaders begin our GOGI LEADERSHIP TRAINING CERTIFICATE courses and become role models.
GOGI works because we listened to prisoners and included them in creating the solution. And, because we listened, our prison leaders are helping us change the system from the inside outwards – one cell at a time.
GOGI works because we have developed an expertise in partnering with Departments of Corrections with respect for their duty of safety and security combined with the goal of effective rehabilitation.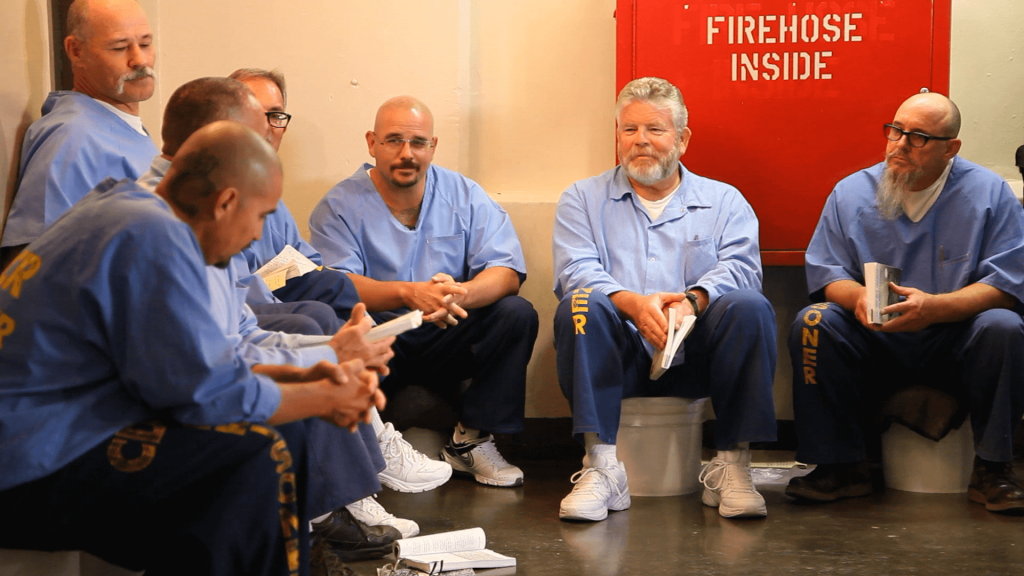 Many prisons state that compliance is increased among the GOGI students, that write-ups are fewer, and tension on the yard diminishes as the GOGI population grows.
Crime is eliminated when learning of the GOGI tools for positive decision-making is promoted, encouraged, rewarded and then celebrated as an alternative lifestyle: a prosocial culture for the incarcerated.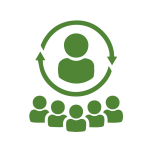 BY prisoners FOR prisoners
For over a decade, GOGI has worked with inmates to create these tools. We rely on prisoners to be the solution to the prison problem. Why? They know what they need the most.

A foundation of psychology
GOGI creates a lasting internal change based on behavioral therapy modalities. We take existing psychology and translate it into simple tools.
Everyone can live The GOGI Way
GOGI is for every race, age, gender, sex, and religion. Our tools are universal and customizable for every type of learner. GOGI can be studied anywhere, anytime, alone, or in groups.
Crime can be eliminated by promoting, encouraging, rewarding and celebrating positive decision-making.
Our Mission
GOGI empowers prisoners with tools for positive decision-making so they become a solution to the current prison problem.
The next step?
Prisons and institutions click here for an outline of how to start GOGI at your institution.
Are you a family member or friend of an incarcerated? Here is your next step:
1) ORDER – Order a self-study course and have it shipped directly from the publisher to your loved one.
2) ORDER FOR YOU, TOO – If you can, order a course for yourself (all prisoners have a higher likelihood for success when partnered with someone on the outside who learns GOGI, too).
3) DISCUSS – Discuss the GOGI studies in your letters and in your phone calls. Encourage the networking of your loved one so others can begin to learn The GOGI Way of doing time.
4) PRISON PROGRAMS – Ask the institution about GOGI and their plans for making GOGI an official program at that prison.
5) SPEAK OUT – THE GOGI WAY – Become a voice and join the GOGI team, encouraging others to learn and use the Positive Decision-Making Tools of GOGI.
Click below for a free downloadable description of the GOGI Tools: