More prisoners donate to GOGI than any other segment of the population.
The GOGI Culture:
the simplest solution to the current prison "problem"
GOGI is an asset for public safety, collaborating with program providers
and Departments of Corrections for cultural change.
The GOGI culture is built through:
GOGI Certificate Courses
GOGI Books
GOGI Workshops
GOGI Leadership Certificate Training
GOGI Group Certificate Programs
GOGI Self-Study Certificate Programs
All designed BY prisoners FOR prisoners
GOGI changes the system, one cell at a time.
What is GOGI?
GOGI is a culture.
GOGI is a nonprofit.
GOGI is introduced to prisoners in the form of a "program" but quickly becomes a "way of life".
GOGI is all-inclusive. It supports and enhances any prison program and increases the successes of our collaborative partners.
Our students say they are now doing their time "The GOGI Way."
When they return home, they continue their GOGI lifestyle with their families and friends.
The voice of 2.3 million prisoners who are ready to change the prison culture!
How does the GOGI Culture change the system?
Prisoners who certify as a GOGI leaders are trained to facilitate GOGI Group study where simple tools for positive decision making at taught over 15 weeks.
With an emphasis on in-cell and in-housing study facilitated by certified prisoners, behavior within the housing units improves. Positive peer pressure shifts the behavior of prisoners, even the ones who aren't directly participating.
GOGI is a culture, a positive prison culture which prepares any prisoner for successful contribution to society upon release.
GOGI changes the system because it empowers the "problem" to become the "solution".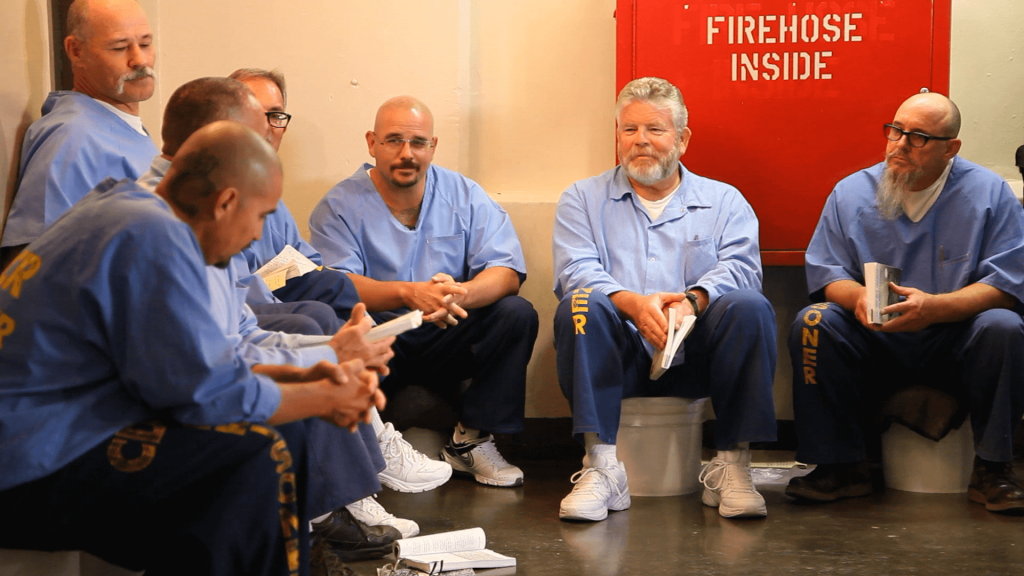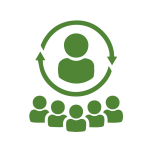 BY prisoners FOR prisoners
Living the GOGI Way means the prisoner has simple positive decision-making tools with which they can create a positive and productive life. The GOGI Tools were created by the very individuals who were once labeled as the problem.

A foundation of psychology
The GOGI Tools are based on best practices in Cognitive Behavioral Therapy modalities for treatment of the incarcerated. The difference is, GOGI is delivered in a format easily applied to the daily life of the prisoner.
Everyone can live The GOGI Way
Prisoners state they would never have been in prison if they had been taught the GOGI Tools as a child. Consequently, as more and more of our leaders are released, our communities are benefiting from their facilitation and leadership skills.
"Crime can be eliminated by promoting, encouraging, modeling, rewarding and then celebrating positive decision-making. This is what we do at GOGI. This is who we are. We are the faces of GOGI and we will not stop until every incarcerated human has the opportunity to develop the skills to make positive decisions."
Coach Taylor
Founder and Lead Volunteer
Our Mission
GOGI provides prisoners with tools for positive decision-making through an alternative prison culture created by and for prisoners, thereby empowering them to be the solution to the current prison problem.
Our Vision
We will not stop growing and fortifying our GOGI Team of community volunteers and leaders until every incarcerated human being is able to learn and practice the simple GOGI Tools for Positive Decision-Making.
The next step?
Prisons and institutions click here for an outline of how to start GOGI at your institution.
Are you a family member or friend of an incarcerated? Here is your next step:
1) ORDER – Order a self-study course and have it shipped directly from the publisher to your loved one.
2) ORDER FOR YOU, TOO – If you can, order a course for yourself (all prisoners have a higher likelihood for success when partnered with someone on the outside who learns GOGI, too).
3) DISCUSS – Discuss the GOGI studies in your letters and in your phone calls. Encourage the networking of your loved one so others can begin to learn The GOGI Way of doing time.
4) PRISON PROGRAMS – Ask the institution about GOGI and their plans for making GOGI an official program at that prison.
5) SPEAK OUT – THE GOGI WAY – Become a voice and join the GOGI team, encouraging others to learn and use the Positive Decision-Making Tools of GOGI.