Who donates to GOGI? Prisoners.
In fact, prisoners and formerly incarcerated represent GOGI's
largest donor and volunteer base.
The GOGI Culture provides a clear path to prevention of criminal decisions in the future and is the simplest solution to the current prison problem.
The GOGI culture is being introduced to at-risk communities with The GOGI POWER UP meeting format facilitated by formerly incarcerated GOGI leaders. The GOGI POWER UP meeting permits the formerly incarcerated GOGI leader to volunteer within their community as facilitators of weekly group study, providing a clear pathway to prevention of poor decisions.
The positive culture of GOGI results from excellence in simplified and relatable decision-making solutions delivered as self-study, in small learning groups, and as formal leadership training programs. The culture is further supported in community by media, social media, volunteerism, and community engagement focused on sharing the GOGI Tools For Positive Decision-Making.
All designed BY prisoners FOR prisoners
GOGI offers a service-oriented, positive culture, one cell at a time.
What is GOGI?
GOGI is a culture supported by a non-profit 501(c)(3) focusing on simple and relatable positive decision-making tools.
Those who practice daily use of the simple GOGI Tools for Positive Decision Making claim they live every day "The GOGI Way." GOGI's culture supported by programming. As such, there's no end to learning GOGI. Living the GOGI Way is a lifelong learning practice of being of positive service to community.
Do you want to listen in to a GOGI Meeting in the Community?

Click Here
GOGI is the voice of all prisoners who are willing to become the solution for the challenges within their communities.
Why change culture?
Courts and correctional institutions in the United States are overwhelmed with the problem of prison overpopulation and the revolving door of incarceration. Formal education, self-help programs, and job training are important, but without addressing the core cultural beliefs and resulting behaviors, the underlying problem of crime will remain.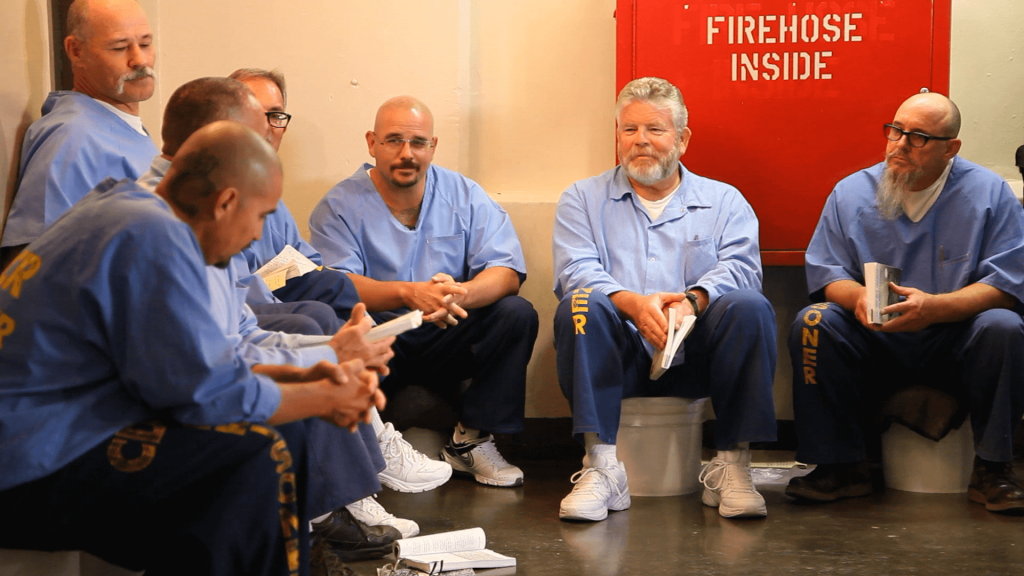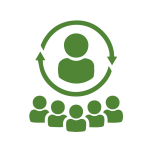 BY prisoners FOR prisoners
GOGI has become a culture because GOGI addresses the need for a positive cultural alternative offered in a simple and relatable format.

Proven to work
When GOGI students are released from prisons and jails they are motivated to volunteer their time and be of service, sharing their positive decision making tools with others. This new culture of service is a pathway to prevention of poor decision making.
Part of the Community
Cultures emerge from an unmet need within a community. Formerly incarcerated GOGI leaders state that communities today are in desperate need of positive alternatives. Armed with nothing more than their GOGI Tools, these dedicated GOGI students are returning to their communities with the GOGI POWER UP meeting format with which to expand the GOGI Culture.
"The culture of GOGI is unstoppable now that it is reaching beyond the prison walls as a pathway of prevention. At GOGI we celebrate the positive within every living being and we will not stop until everyone has the opportunity to learn The GOGI Tools For Positive Decision Making."
—Coach Taylor, Founder and Lead Volunteer
Our Mission
Sharing the GOGI Tools For Positive Decision-Making, GOGI empowering anyone to be the solution within their community.
Our Vision
Every living individual deserves to know simple tools for positive decision making.
What's The Next Step?
Help GOGI expand in two ways:
• Prisons – within settings of corrections, preparing today's prisoner to be tomorrow's neighbor.
• Communities – as a pathway to prevention in your community.
To help GOGI expand inside prisons:
PROGRAMS – Institutions can purchase GOGI 'programming' and provide prisoners with in-cell courses, GOGI Group program, leadership training and peer mentorship certification programs.
WRITE – Prisoners can write to:
Getting Out by Going In (GOGI)
P.O. Box 88969
Los Angeles, CA 90009
ASK FOR GOGI – Families and loved ones of prisoners can ask prison officials to offer GOGI POWER UP meetings or formal GOGI programming to prisoners.
PURCHASE PROGRAMS – Families and loved ones can purchase in-cell courses which are shipped from the printer directly to the prisoner.
FUNDRAISE – Families and friends fundraise to support GOGI materials, making programming available.
GOGI TV – Families and friends can request that the prison broadcast GOGI Media educational learning DVDs on institutional channels. This content can also be viewed by family members on our YouTube page.
To help GOGI expand into communities:
GOGI POWER UP – Start or attend a GOGI Power Up meeting in your community. These community meetings are a weekly way to check in with GOGI Tools. Check out our community page to learn more.
SOCIAL MEDIA – Help promote GOGI on social media. We need your help expanding the GOGI culture. Like, share and link. Connect with GOGI on Facebook, Twitter, Instagram, and Medium. Then share, share, share.
FUNDRAISE – Hold a fundraiser! Help us raising money to provide GOGI books to the long list of prisoners needing support.
DONATE – Donate! GOGI gets more donations from prisoners than any other group of people, but even so our waitlist for free books is enormous. If you're able to support GOGI, every $20 gets GOGI Tools into the hands of another prisoner. Click here to donate.
Are you a family member or friend of an incarcerated? Here is your next step:
1) ORDER – Order a self-study course and have it shipped directly from the publisher to your loved one.
2) ORDER FOR YOU, TOO – If you can, order a course for yourself (all prisoners have a higher likelihood for success when partnered with someone on the outside who learns GOGI, too).
3) DISCUSS – Discuss the GOGI studies in your letters and in your phone calls. Encourage the networking of your loved one so others can begin to learn The GOGI Way of doing time.
4) PRISON PROGRAMS – Ask the institution about GOGI and their plans for making GOGI an official program at that prison.
5) SPEAK OUT – THE GOGI WAY – Become a voice and join the GOGI team, encouraging others to learn and use the Positive Decision-Making Tools of GOGI.