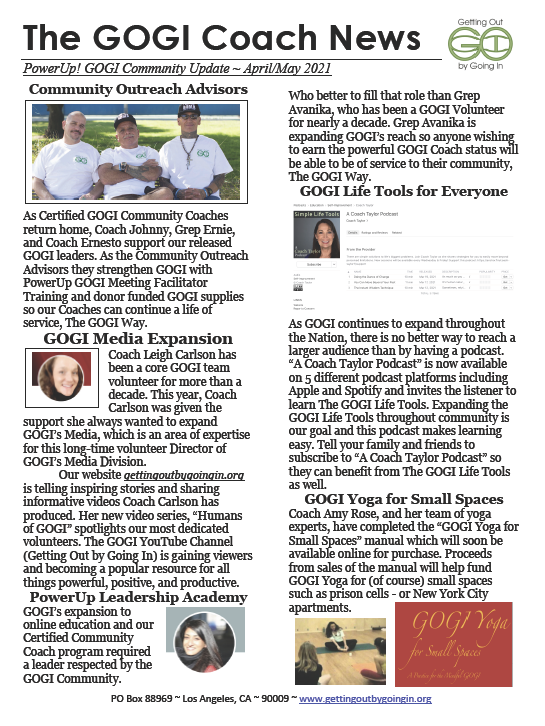 In This Issue:
GOGI Media Expansion
GOGI Life Tools for Everyone
GOGI Yoga for Small Spaces
A Note from GOGI Founder, Coach Taylor
and other news
A Note from GOGI Founder, Coach Taylor –
Sometimes trauma or unfortunate circumstances can be morphed into pretty awesome outcomes, especially for those of us who use our GOGI Life Tools. Because I believe myself to be skilled at using my GOGI Life Tools, I was able to create positive outcomes from my recent
fall off a horse and the resulting metal plate in my arm. What I know is this. When we perceive our challenges to be opportunities in disguise, we can create some significantly powerful outcomes. (Read more in GOGI Coach News).
Download The GOGI Coach News - April/May 2021.pdf