GOGI Peeps! Streewise GOGI Tamara here to take you back in time …….
Almost every child dreams of being a superhero.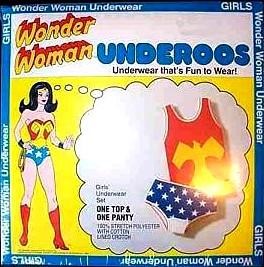 The desire to help others and be of service comes naturally to children; almost as if it's inborn in them. I remember wanting to be Wonder Woman from a very young age. Not only did she have a cool invisible plane but she helped people. I remember begging my parents to buy me a pair of Wonder Woman Underoos. When I wore those Underoos, I WAS Wonder Woman. I protected people. I saved people. I was of service to others. This desire to help and 'root for the underdog' as my father called it, carried on throughout my life as I'm sure it did with many of you.
But something happens as we get older. Life happens. The innocence of childhood is either ripped away through abuse & trauma or is slowly eroded away through hardship and the negativity of society. We all experience different things as we grow into adulthood but even the best of childhoods is not free of the pain of loss or negativity or guilt from bad decisions. Our superhero cape seems to fade into the background and we become one of the many instead of one of the few. Our desire to be of service to others is replaced with the need to survive in a world that is constantly changing, and rarely for the better. Before we know it, the dream of being a superhero and changing the world through our service to others becomes nothing more than a children's cartoon or comic book movie. Can we ever get back to those childhood hopes and dreams? YES, we can. And what's more, we CAN achieve those dreams.
We CAN be a Superhero. We CAN be of service to others. The ability to change the world is still within us. It all starts with changing our community one house at a time. GOGI can show us how.
I initially heard about Getting Out By Going In (GOGI) through my mother-in-law who ordered the How To GOGI and Teach Me How To GOGI books for my incarcerated husband, at the suggestion of his best friend and GOGI Leader, Ernie Garcia, who paroled last year. I didn't really give the books much thought at the time, other than to know it was a self-help program that had 12 tools that made me think of the 12 steps of AA. However, after making a huge error in judgment last year, that was completely out of character for me (love can be deaf, dumb, blind and stupid at times) and nearly cost me my relationship with my daughters, my career, and my freedom, I realized I had been letting other people be the BOSS OF MY BRAIN. And guess what? That was no one's fault but MINE. I ALLOWED them to dictate my thoughts, actions and reactions, and because of this, I willingly traveled a road I knew was wrong. By the grace of God, a good attorney, the fact that I had no previous issues with the law, and a kind-hearted judge who was able to see past my charges into the person inside, I was able to keep my freedom and my career. I am VERY VERY fortunate. Things could have gone very differently for me.
I immediately knew I had to make more positive decisions in my life. I knew I had to stop being a victim. I felt GOGI could help both me and my husband.
What started out as a simple email to GOGI to see what I could do to get a GOGI group formed on my  husband's yard, turned into a full time passion to be of service to my community both inside and outside the walls. That one email set in motion my journey towards freedom from the mental imprisonment I had created by not being the BOSS OF MY BRAIN. GOGI has helped me LET GO of the person I as yesterday, FOR-GIVE myself and those who have hurt me and begin to give back to others. I now ask myself WHAT IF I am not my past? WHAT IF I can be better? I now CLAIM RESPONSIBILITY for who I am today. And I like who I am today. I am proud of who I am today. My service to others fuels my passion and I am thankful every day that Coach Mara Taylor, and GOGI, came into my life. GOGI has seen me through a lot of ugliness in a very short period of time. I may have won my court case but I lost my marriage. That pain and loss would have destroyed me if not for the 12 Tools of Positive Decision-Making. Being BOSS OF MY BRAIN, empowered me to fight for the one 'underdog' I never seemed to fight for … myself. I was able to walk away from a situation that would have consumed me otherwise. Without the 12 tools and the support of the GOGI family, I gained, I'm not sure where I would be right now.
I am proud to say that through the assistance of Coach Taylor, some miraculous women and wonderful GOGI Coaches and Leaders, both inside and outside the walls, the first Acknowledged GOGI Community Group was formed in February of 2018 – Team GOGI 4 Life!
Through the help of social media, Team GOGI 4 Life! has reached over 338 people across California, Utah, Oregon, Arizona, Massachusetts, England and Africa.
Team GOGI 4 Life! is dedicated to bringing the GOGI 12 Tools for Positive Decision-Making into the community, by way of the PowerUp! Group Meetings. The Positive, Powerful and Productive results of learning GOGI helps us overcome the negativity that results from guilt, pain, sadness, loss, abuse and disappointment we have allowed to imprison us mentally. When implemented into our daily life, the GOGI Culture and Way of Life provides a clear pathway to mental freedom which is fueled by our service to others.
The positive culture of GOGI results from excellence in simplified and relatable decision-making solutions delivered as self-study, in small learning groups, and as formal leadership training programs. The culture is further supported in the community by media, social media, volunteerism, and community engagement focused on sharing the GOGI Tools for Positive Decision-Making.
GOGI is the voice of everyone who is willing to become the solution for the challenges within themselves and their communities.
Team GOGI 4 Life! currently facilitates two GOGI PowerUp! Group Meetings per week via webinar/conference call. Through fundraising, TG4L! has so far been able to provide GOGI in-cell curriculum to 78 of our incarcerated loved ones who to not currently have GOGI and we are working hard to get the GOGI curriculum and group meetings into the community. We are on the precipice of community change by way of the GOGI Culture. We are GOGI Superheroes in the Community. You can be one also. Join us as we change the Community and the world, one house at a time.
Check out this week's GOGI PowerUp! Conference Call for GOGI tool POSITIVE THOUGHTS