A Note from GOGI Founder, Coach Taylor:
The GOGI Life Tools invite you to live a life of freedom. What you may find is that when you use your GOGI Life Tools daily, you have more space in your head and your heart for service. You may find you are more helpful when not so consumed with your own struggle. Ultimately, this is the secret of the GOGI Life Tools. Once you use them, your problems reduce and you step up as an example and proof of internal freedom for others who can follow your lead.
GOGI is not about teaching anyone…. but self. Once self is on the shortcut path to freedom, there are many individuals who are willing to follow. My wish for you is freedom. My gift to you are the GOGI Life Tools that a few hundred thousand suffering individuals, including me,  created over the past two decades.
My advice? Take the easy road. Suffering is very much a choice. Internal freedom is an alternative choice available to you, as well.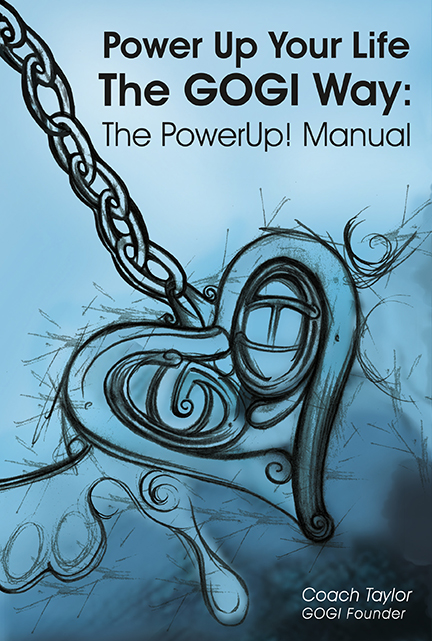 — Excerpt from page 19 of The GOGI Way To PowerUp!
What Are The GOGI Tools?
The GOGI Tools are based on common and well known psychological and behavioral techniques. There is nothing new about the Tools, but somehow the simple description of the Tools makes them easier to remember and apply. Simplifying otherwise complex strategies has been the most important aspect of GOGI's Positive Decision-Making Tools. It is the foundation of GOGI's incredible success in providing anyone who is interested with a viable option for lasting change.