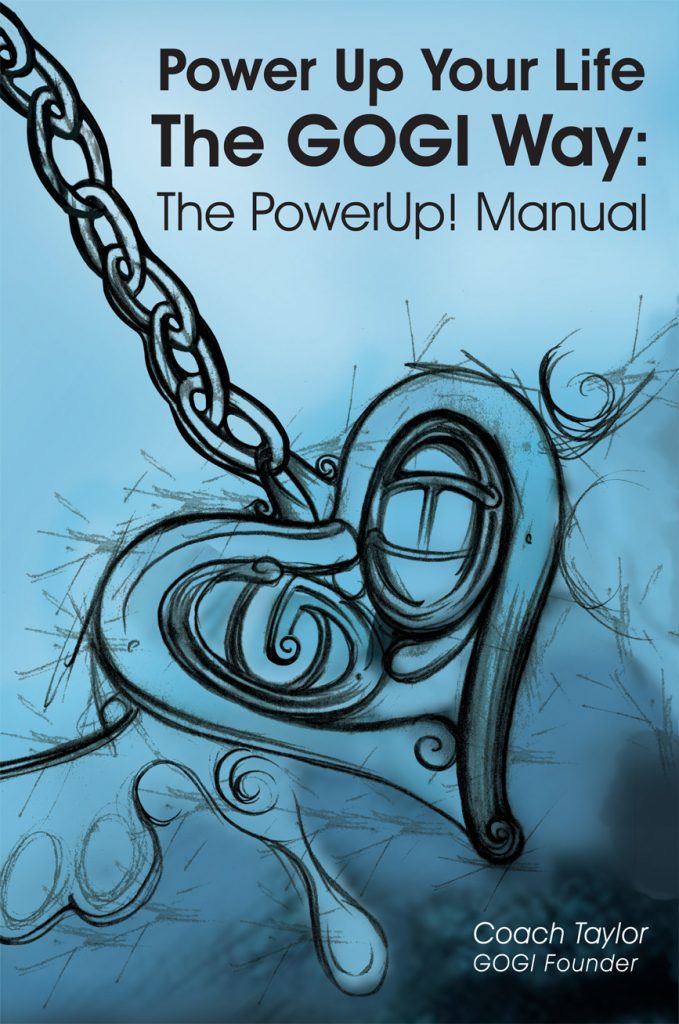 By Coach Taylor
GOGI's new book "Power Up Your Life the GOGI Way" was met with overwhelming success when the first 10,000 copies were delivered to GOGI students inside of prisons. Their only wish?  That GOGI would make it available to the general public. Time and time again, prisoners stated that if they had only learned the GOGI Tools in their youth, they would not be behind bars for their poor decisions.
With this book, ANYONE, in any place and under any circumstance can PowerUp! their life with the simple tools created by and for prisoners as their gift to the world.
Here is an excerpt from the book which is available in the GOGI bookstore.
"Imagine a world where children and teenagers are taught GOGI Tools with which they can make positive decisions. Imagine adults who model these Tools in their daily choices, making it simple for children to create meaningful and purpose-driven lives. Imagine a universal language of internal freedom shared by all cultures, a language that unites rather than divides.
This is the world I have witnessed unfolding along my journey as the founder and first volunteer for the non-profit organization Getting Out By Going In (GOGI). I have seen children being taught The GOGI Tools by their incarcerated parents. I have seen these parents on telephone calls and during family visits teach The Tools, because they are determined to chart a path very different for their offspring than the one they created in the absence of Tools. I have seen incarcerated adults modeling what it is like to live an internally free life. I have enjoyed seeing community members coming to realize that if someone emerging out of prison can live an internally free life, then it would be reasonable."