How the heck are you GOGI Nation?? 
Streetwise GOGI Tamara here to share some 'Insight from the Inside' with you! Check out this rad GOGI poem written by one of our GOGI Leaders  from Ironwood State Prison.
GOGI is Longevity
By Vincent 'BOBO' Crama
GOGl is a program,
To help you self-exam,
So please give a damn!
There are twelve steps,
To help you get prepped,
So that your understanding becomes more in depth
There are three tools of the body and three tools of choice,
And you can strengthen your body, mind and voice,
So our lives can rejoice.
The three tools of moving forward and the three of creation,
Develops a better plantation,
Because your life can be put into perspective for its duration.
BOSS OF MY BRAIN,
is so that you can ascertain,
The right type of knowledge you can gain.
BELLY BREATHING,
is a good reason,
To help keep your sanity from leaving.
FIVE SECOND LIGHTSWITCH,
is a strong niche,
And can help you make the right decision in just five ticks.
POSITIVE THOUGHTS,
Is what needs to be taught,
Because negative thinking can be a deadly cost.
POSITIVE WORDS,
Are deeper than just being heard,
50 live by the definition of the verb.
POSITIVE ACTIONS,
Leads to real satisfaction,
With positive reactions.
CLAIM RESPONSIBILITY,
Creates Humility,
Because it's a tool of suitability.
LET GO,
Helps you to grow,
So HAND/SQUASH/TOSS my bro.
FOR-GIVE,
ls how one should truly live,
Be helpful to self and others with your skills
WHAT IF,
Doesn't have to be a myth,
Exercise your ability to see and solve things your gifts.
REALITY CHECK,
Helps you stay on deck,
And be a good prospect.
ULTIMATE FREEDOM is the best tool,
Because you don't have to lose,
So thank you GOGl for your school.
Teach GOGI anywhere you can,
Because it will help you to be a better worn or man,
And for your own life take a stand
Getting Out by Going In,
ls the concept we all should comprehend,
So that our lives prosper and not end.

Are you ready to get your GOGI on in the Community? Come join us by clicking the below link!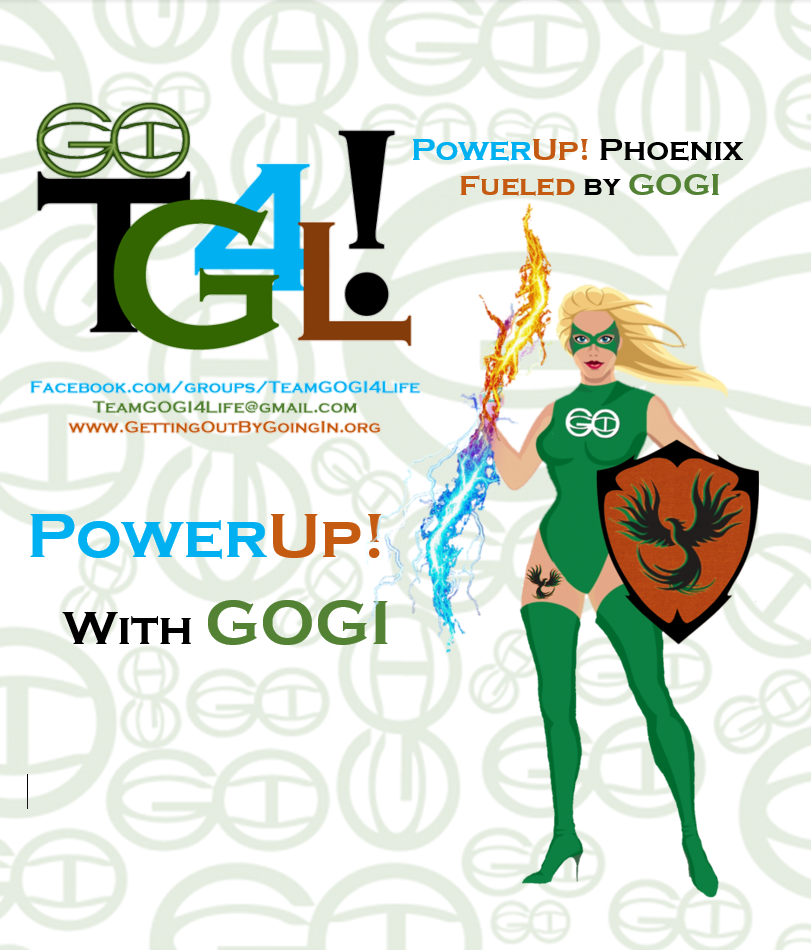 Check out Team GOGI 4 Life's October Town Hall with special guest, Peer Coach Stephen Schrader, who is now a FREE MAN after 24 years of incarceration.