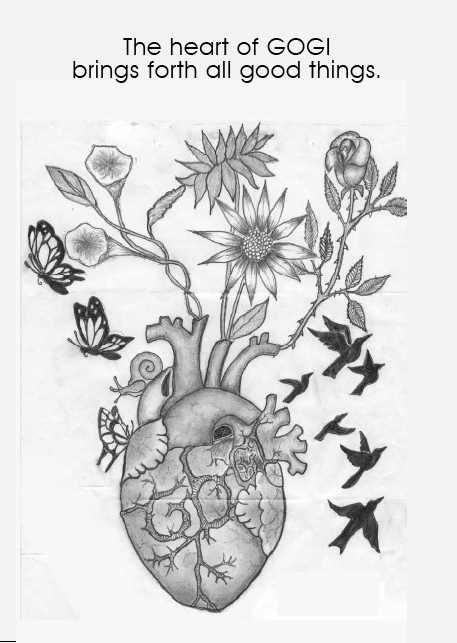 We all can make better decisions, and GOGI offers a simple way to help you reach your goals and create a better version of you. While the GOGI Tools are studied according to the GOGI Calendar of Study, you can pull out a GOGI Tool at any time, any where. Just remember, all tools are only useful if you put them to work.
Here's a quote from page 41 of "Power Up Your Life The GOGI Way: The PowerUp! Manual —
BOSS OF MY BRAIN is part of the set of Tools called TOOLS OF THE BODY. This was the first Tool created by Students of GOGI as they explored ways to make certain they remained on track with the kind of life they wanted.
By identifying the SMART PART, the EMOTIONAL PART and the OLD HABIT PART, you can simplify the process of controlling how your brain operates. When you use this Tool frequently enough, you will begin to experience the power that comes with practice. BOSS OF MY BRAIN solves the problem of not being taught by example or education that you and only you are the owner of the business of your brain. No one else is living your exact life and with BOSS OF MY BRAIN you can now run the business of your life just like a good boss runs a good company.
The truth of the matter is you are the boss of everything that goes on in your mind and with this Tool you are provided the ability to understand just how simple mastery can become.
To request a free copy of the PowerUp! Support Meeting Manual pages found in Section Four of the book, just email GOGI from the contact page.

To order your own copy of Power Up Your Life the GOGI Way: The PowerUp Manual, go to www.gettingoutbygoingin.org/store
Click to view the GOGI Tool Study Calendar

Art is a gift to GOGI from GOGI student Henry J. Coots.