LET GO is a powerful Tool to use when you want to remove bothersome thoughts or emotions that seem to creep into the forefront of your daily life. Simply put, the GOGI Life Tool LET GO suggests you visualize placing the unwanted thoughts and emotions in your hand, you squash them, then toss them far away. HAND/SQUASH/TOSS is a great way to make more space within your heart and head for creating the life you want. Try on on the small irritations like traffic or miscommunications and you are likely to navigate away from the irritation. Try LET GO on the big things, like childhood trauma, and you are likely to find a little emotional distance required to move forward. LET GO can set you free to create the life you really want.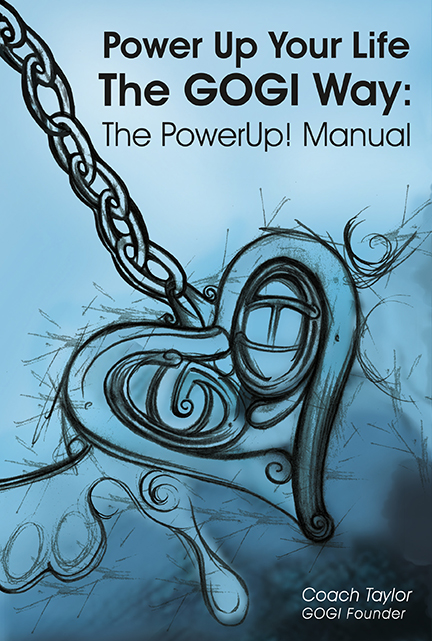 — Excerpt from page 97 of The GOGI Way To PowerUp!
LET GO is part of the set of Tools called TOOLS OF MOVING FORWARD and was created for people who have a tendency to carry the heavy load of their past with them into the present and the future. By putting negative thoughts about people, places and things in your hand, and giving them the HAND/SQUASH/TOSS, you will find there is more room in your head and your heart for more positive life choices. To actually be a better person, you must move forward beyond the heavy darkness intruding into your decisions today. Regret for harm caused is essential, but wallowing in regret for so long that it creates other poor decisions is just not smart. Give it the HAND/SQUASH/TOSS and commit to using LET GO so you can move forward and make more positive choices.